Why major in international business at Missouri State?
Raise your cultural competence through foreign language courses and a six-week Education Abroad experience.
Increase your understanding of how business differs in the U.S. and abroad. You'll take international-focused courses in management, marketing, finance and accounting.
Have support for your travels. Qualified students can earn scholarship funding toward your Education Abroad program.
Degree options
Review the program requirements for the exact courses you need to take.
Use the four-year option below as a guide for your overall schedule.
With an accelerated master's, you can earn two degrees in less time.
International business careers: Do business abroad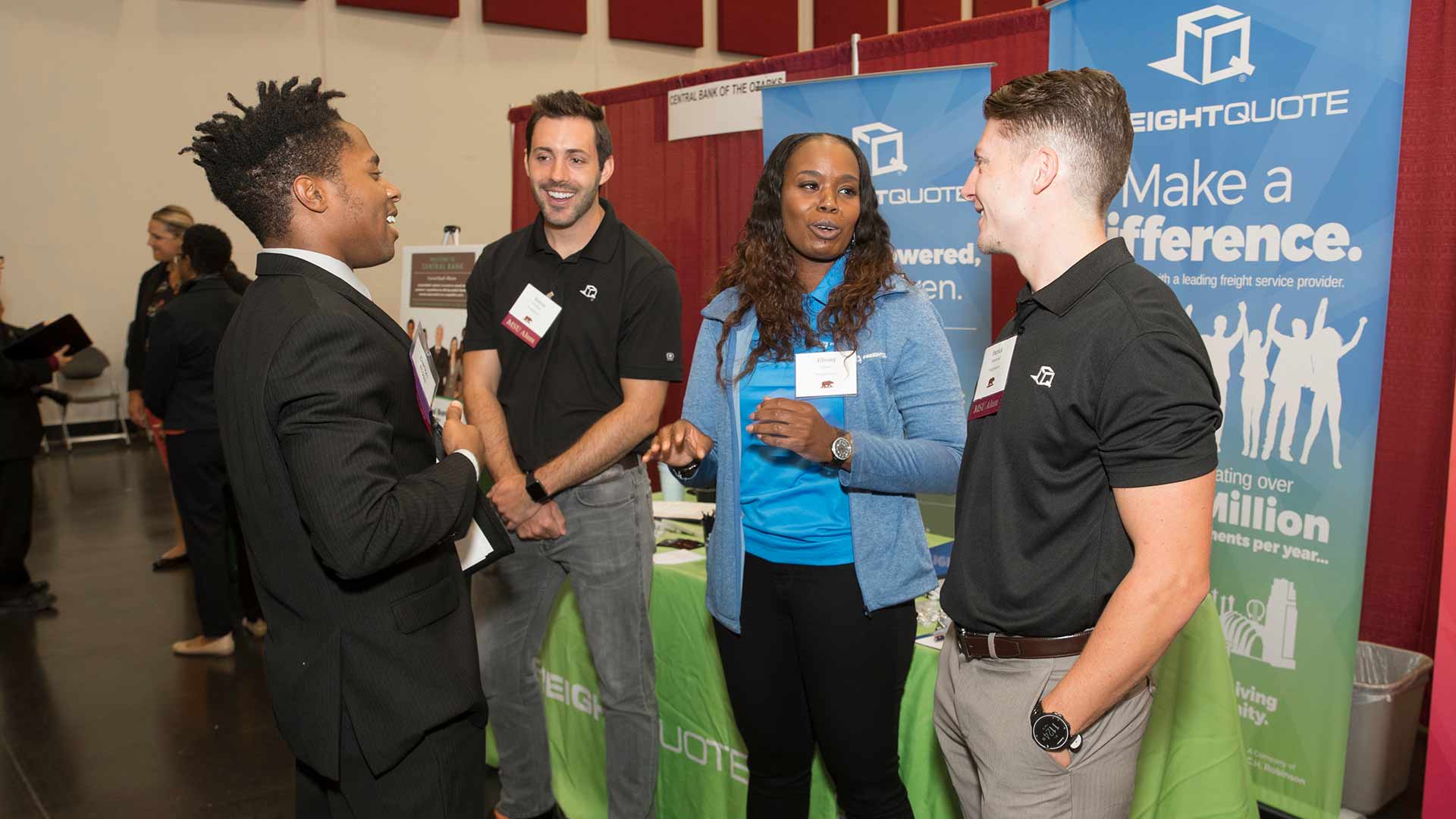 Travel, make money and engage with other cultures.
This major can help you create or run an international business.
See how culture can influence operations and how business happens outside of the U.S.
Job titles may include:
Customer service
E-commerce
Entrepreneurship
International Management
International Marketing
Non-profit
Sales
Specific employers of MSU alumni: Aldi, Central Bank, Lockton Companies, Mercy.
Support for your job hunt
Missouri State's Career Center can help you jump-start your career. They have a list of current job openings, tips for preparing your résumé and on-campus interviews.