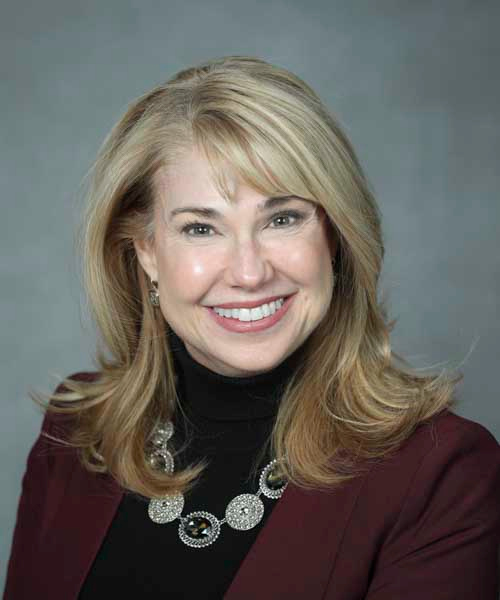 Associate Dean
Director of MBA Program
---
Department
Role: Faculty
Campus: Springfield
---
Postal mail
Missouri State University
College of Business
901 S. National Ave.
---
Biography
Dr. Elizabeth Rozell is the associate dean and director of the MBA program in the College of Business at Missouri State University.
She teaches courses, such as organizational behavior and management, and leadership development. Her research interests are in the areas of international entrepreneurship, emotional intelligence and small group behavior.
---
Details
Education
PhD, Organizational Behavior, 1992, University of Mississippi
MBA, Management, 1988, Missouri State University
Teaching
Organizational Behavior and Management
Advanced Organization Behavior and Development
Leadership Development
Seminar in Management
Research and professional interests
International entrepreneurship
Emotional intelligence
Small group behavior
Awards and honors
Best Paper Award, Marketing Management Association Meeting, Chicago, Illinois, 2009
Provost Fellow in Leadership, 2008
Provost Incentive Fund Grant, 2007, 2009
Governor's Award for Excellence in Teaching, 2007
The Kenneth E. Meyer Professor in Management, 2006
Foundation Award in Teaching, Missouri State University, 2006
Dean's Distinguished Research Fellow, 2004 -present
---
Area of expertise
Business
Education and literacy
Student affairs
---
Media appearances
Day in the Life with Stephanie Bryant
Springfield Business Journal
05/09/2016
From there, it's quickly into a meeting with Elizabeth Rozell, one of Bryant's two associate deans ...
---
MBA program ranked among top programs for cost, quality
Missouri State News
11/11/2015
"We are thrilled with the recognition of the excellence and affordability of the Missouri State MBA program," said Dr. Elizabeth Rozell, associate dean of the College of Business and director of the MBA program ...
---
Optimism, or lack thereof, can affect job performance
Springfield News - Leader
05/15/2015
How do you respond when your job becomes extremely discouraging and you just want to give up? Do you stop trying and become depressed? Or do you push on despite obstacles? From a managerial perspective, what can you do with pessimistic subordinates?...
---
Is your workplace dysfunctional?
Springfield News - Leader
01/23/2015
A manager's job is to solve problems and create a productive workplace. However, research indicates that at least 70 percent of U.S. employees are not working optimally at their jobs. Leaders and managers sometimes fail in their role as visionaries and facilitators, resulting in a dysfunctional workplace. It is important that such behaviors are dealt with swiftly as dysfunctional behaviors can lead to detrimental consequences. Across industries and organizational types, the signs of a dysfunctional workplace are consistent. So, what does a dysfunctional work environment look like?...
---